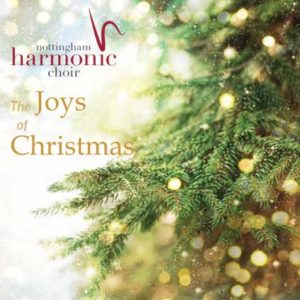 CHANGES IN THE PAYPAL PAYMENT SYSTEM MAY RESULT IN A DOWNLOAD LINK NOT IMMEDIATELY SHOWING UP OR BEING EMAILED. IF THIS SHOULD HAPPEN, PLEASE CONTACT US IMMEDIATELY USING THE
CONTACT FORM
AND WE WILL SEND A DIRECT DOWNLOAD LINK WITH A MAXIMUM TIME OF A FEW HOURS
The Joys of Christmas. Every track from our CD
Contains 19 MP3 format music files in a single zip file.
All tracks are provided as high quality MP3 files which should be compatible with nearly all computers and digital music players. A copy of the CD booklet and a complete playlist file is included in this zip file.
Track list:
| | | |
| --- | --- | --- |
| 1. | Joys Seven | John Morehen (b.1941) |
| 2. | Hodie Christus natus est | Jan Pieterszoon Sweelinck (1562­-1621) |
| 3. | My Lord has come | Will Todd (b.1970) |
| 4. | God rest you merry, gentlemen (+band) | arr. David Willcocks (1919-­2015) |
| 5. | Good Christian Men Rejoice (band) | arr. David Holling |
| 6. | Ding dong! merrily on high | 16th­ century French, arr. Mack Wilberg (b.1955) and Peter Stevens |
| 7. | A little child there is yborn | Malcolm Archer (b.1952) |
| 8. | As up the wood I took my way | John Morehen (b.1941) |
| 9. | Wassail | Jonathan Willcocks (b.1953) |
| 10. | Bleak Midwinter (band) | arr. Rodney Newton |
| 11. | I saw a stable | Alan Bullard (b.1947) |
| 12. | The Holly and the Ivy | Matthew Owens (b.1971) |
| 13. | What child is this? | Thomas Hewitt Jones (b.1984) |
| 14. | The Bell Carol | Philip Ledger (b.1937) |
| 15. | Benedicamus Domino | Peter Warlock (1894-­1930) |
| 16. | O Little town of Bethlehem | Bob Chilcott (b.1955) |
| 17. | The Christmas Song | Mel Tormé (1925­1999) and Robert Wells (1922­-1998) |
| 18. | Sussex Carol | Music: arr. Bob Chilcott (b.1955) |
| 19. | The Seven Joys (+ Band) | Tim Sutton (b.1973) |
Nottingham Harmonic Choir
Richard Laing Conductor
Simon Hogan Organ
John Morehen Piano
Thoresby Colliery Band
David Holling Conductor
Terms and Conditions:
Downloading Music: By purchasing a digital download, you agree to abide by the license provided herein in regard to the downloading of music from this website. Any download purchase of a digital musical file from this website shall entitle you to personal use of such digital music file throughout the world for the life of the copyright of the sound recording and the musical work embodied in the sound recording. Your use of any purchased digital musical file shall allow you to transfer the file to your own computer, portable music device or to burn the same on a CD-R or other digital music storage media, but shall not entitle you to transfer such digital music file to any third party or to place such digital music file on a peer-to-peer or social media network or to transfer such digital music file to any media that is not solely owned and controlled by you. You acknowledge and agree that to violate the terms as set out above shall constitute a copyright infringement under applicable laws, and legislation set by all signatories to the international Berne Convention for the Protection of Literary and Artistic Works.
You also agree to not sell or rent the digital musical file purchased on this website or participate in any activity where the digital musical file is the sole element in securing financial gain.
All the materials on this website are available solely for personal use. Further distribution, resale or broadcasting is prohibited.