Welcome
Welcome to Nottingham Harmonic Choir
This site provides information about the choir and its concerts.
The Choir has a long and rich history as a leading choral centre in Nottingham and the East Midlands. We perform in various venues, including Nottingham's Royal Concert Hall, Albert Hall and the Minster at Southwell.
Haydn The Creation March 2019
' A fine performance. The choir was faultless.'
Come & Sing February 2019
'Everyone was so friendly and helpful, especially the choir volunteers who put in a lot of effort (especially the cakes!) to make the day an enjoyable one. I felt I learned a lot from the conductor and was amazed at the progress we made in just a few hours'
Handel's Messiah, Dec 18
'Each year I manage to forget what a sublime piece of music Handel's Messiah is. Standing in the blast of the Hallelujah chorus never fails to remind me! Bravo, Brava'
Armistice Centenary Concert
'terrifyingly impressive… a musical triumph…. heart meltingly moving'
Read the full review
Poulenc Gloria with The Hallé, May 18
'the music was in their bloodstream'
'high energy and rock-solid accuracy'
Read the full review
Bach St Matthew Passion Southwell Minster, March 18
'Powerful and dramatic'
Performed with 'exquisite tone and quality'
For the full review and other concerts, see the concert page.
Feedback Please!
We would greatly appreciate your feedback if you have been to one (or more!) or our concerts. You will find our quick and easy feedback form on our feedback page.
New Members Welcome
Please see our Join Us page for details.
Help to support the choir, at no cost to yourself, whenever you shop on-line, by using EasyFundraising.
We can be found on social media… please Subscribe on Twitter and Follow us on Facebook. If you see a post on Facebook you like (such as a notice for a future concert) please share the post rather than simply liking it – this will make sure your friends and contacts see our posts.
To keep up to date with our concert programme, please sign up for our occasional newsletters – you can unsubscribe at any time and we promise not to send spam!

Next Concert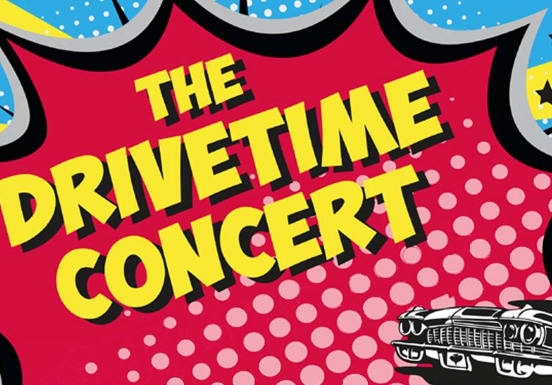 Thursday 27th Jun 2019 6:00PM
Nottingham Harmonic Choir
The Hallé
Classical music is everywhere in films, TV shows and even in video games, but there's no better way to hear it than in a live concert. The Drivetime Concert is an hour of fantastic music played by the 80-piece Hallé Orchestra giving it everything.
Venue:
Royal Concert Hall, Nottingham
Ticket prices: £5 to join, £3 for children, discounts for groups. Booking fees may apply.
Tickets available from:
Royal Concert Hall Box Office
Telephone 0115 989 5555
| | |
| --- | --- |
| Celebrating 50 years of friendship between our cities! | |
Julia Brailsford
Julia has been a devoted member of the choir for 47 years. Singing Alto. Her vibrant, intelligent positivity will be greatly missed by us all.
Julia s funeral followed by burial will take place on Friday 14 June at St Luke's Church, Kinoulton NG12 3EW at 11 am.
Our deepest sympathy goes to David, Laura and Hugo and Julia's grandchildren.

Dates for your Diary
The following concerts will be shown in detail soon. In the meantime, please add the dates to your diary:
21 & 23 December 2019 Royal Concert Hall, Nottingham
Family Carol Concerts
21 March 2020 Albert Hall Nottingham
Mendelssohn The Hebrides, MacCunn The Wreck of the Hesperus, Britten Four Sea Interludes, Stanford Songs of the Fleet, Howells Sir
Patrick Spens
23 May 2020 Southall Minster
Walton Coronation Te Deum, Purcell Funeral Sentences, Rutter Gloria, Ireland Vexilla Regis, Parry, I Was Glad, Schutz Psalm 150, Bruckner Ecce Sacerdos, Aequili (Date to be confirmed)
Music Sales
We are pleased to announce the availability of our Music CD "The Joys of Christmas" as a digital download. Please use the "Music Download" link in the above menu or
click here
to purchase and enjoy our beautiful Christmas music.
Music Scores for Sale
We have a large amount of music for sale. Please
click here
to download the list, and use the
Contact us form
to make any enquiries.