Gloria!
Parry I Was Glad
Ireland Vexilla Regis
Bruckner Aequale no.1
Bruckner Ecce Sacerdos
Bruckner Aequale no.2
Rutter Gloria
Saturday 13th November 2021 5:00PM
Nottingham Harmonic Choir
Sennet Brass
Conductor Richard Laing
Organ Simon Hogan
We present the sonorous tones of brass instruments. Come and experience the magical combination of trumpets, trombones, organ and voices. It will be a feast of varied music, from Rutter's joyous Gloria, Bruckner's majestic Aequali and John Ireland's neglected masterpiece to Parry's most celebrated choral work.

Prepare to be inspired!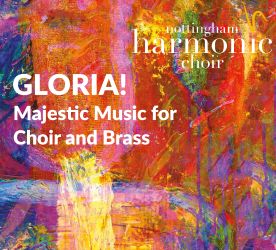 Saturday 13th November 2021 5:00PM
Venue:
Albert Hall, Nottingham